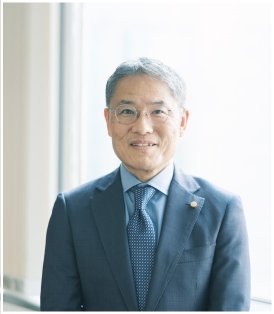 Since our foundation in 1969, we have always aimed to provide every client with IP legal service of high quality in a manner that is particularly optimized for their needs. The key success factor, we believe, is human resources having practical capability that is based on legal, technical and linguistic knowledge or ability and polished communication skills that enables us to grasp our client's needs. We are willing to create and provide more added value under our unchanged motto, quickly, certainly and carefully.

Name
ASAHINA & CO.
Foundation
April 1, 1969
Representative
MISHIMA, Masahiro
Address
7th Floor, NS Building, No. 2-22, Tanimachi 2-chome, Chuo-ku, Osaka 540 – 0012 JAPAN
TEL +81 (0)6 6943 8922
FAX +81 (0)6 6946 0825
E-mail:asahina@asahina-brevat.com
Employees
29 (as of May 1, 2022)
Attorneys
10 (as of May 1, 2022)
Services
IP-Related Application, Search, Appeal, Trial, Expert Opinion, Litigation/Arbitration, Contract/Licensing, Consulting, Translation, etc.
Technical Fields
All technical fields including Chemistry, Biotechnology, Electrical Engineering/Electronics, Mechanical Engineering.
Chemistry/Biotechnology
Organic/Inorganic materials, Petrochemicals, Fibers and Textiles, Dyes, Lubricants, Pharmaceuticals, Foods, Biotechnology, etc.
Electrical Engineering/Electronics
Semiconductors, Electronic parts, Electric materials, Electric/Electronic circuits, Batteries, Telecommunication equipment, Sensors, Displays, Optical devices, High frequency apparatus, Other electric/electronic apparatus, etc.
Mechanical Engineering
Precision instruments/machines, Machine tools, Automobiles, Medical devices, Measuring instruments, Architectures, Manufacturing equipment, Other machines, Mechatronics, etc.
ASAHINA, FUKAMI & TAMURA INTERNATIONAL PATENT FIRM was founded by Sohta ASAHINA and others on April 1st at Tsuboya-machi in Kita-ku, Osaka.
Reorganization into ASAHINA & CO.
Relocation to Kyobashi in Higashi-ku (current Chuo-ku), Osaka.
Relocation to Tanimachi in Chuo-ku, Osaka.
Kiyoshi KAWAMURA, Patent Attorney, became the 2nd President following the death of Sohta ASAHINA.
Patent Professional Corporation started to provide service as from April 1.
Masahiro MISHIMA, Patent Attorney, became the 3rd President on the same day.
3-minute walk from Temmabashi Station
(Subway Tanimachi line or Keihan railway)
3-minute walk from Tanimachi 4-Chome Station
(Subway Tanimachi line)
7th Floor, NS Building, No. 2-22, Tanimachi 2-chome, Chuo-ku, Osaka 540-0012 JAPAN
TEL +81 (0)6 6943 8922 FAX +81 (0)6 6946 0825